SMK – Shaman Military Knife
The SMK is a military-style compact survival knife that can be a useful tool for soldiers and civilians alike wherever a strong cutting tool is needed. I designed the knife based on the instructions of professional soldiers. An important criterion for them is that the knife should be strong, but small in size, with a very stable grip and a breaking tip.
The knife is 11 cm long and has a slightly more than 3 cm wide blade. The blade has a convex tip, the tip is located at 1⁄4 of the plane of the blade. This classic drop point shape is well-proven on work knives, versatile and strong. It cuts well, but is not vulnerable. The edge is of the saber type (HFG High flat grind) with a straight cutting edge and a convex cutting edge. The sharpening on the 6 mm thick blade is about 22 mm high. The material of the blade is primarily 6mm thick sleipner tool steel, but it can also be ordered with a 4mm thick sleipner blade. The grip is built with 120mm long, 114mm long grip panels, secured with screws and glue. The cutting tip, which is also an essential element of a military knife, is 6 mm wide. The material of the handle is primarily black FR4, which is the most resistant material available, highly recommended for such a knife. The handle is very stable, but does not hinder the use of the knife. Its main feature is the "dog bone" shape of the grip panels, i.e. two depressions are ground into both panels at the front and back, which makes the grip thicker at both ends and in the middle, and this, in addition to the strong grip guard and the widening in front of the breaking tip, really ensures the stable catch. The holster is kydex, on which small holsters or ulticlip can be mounted.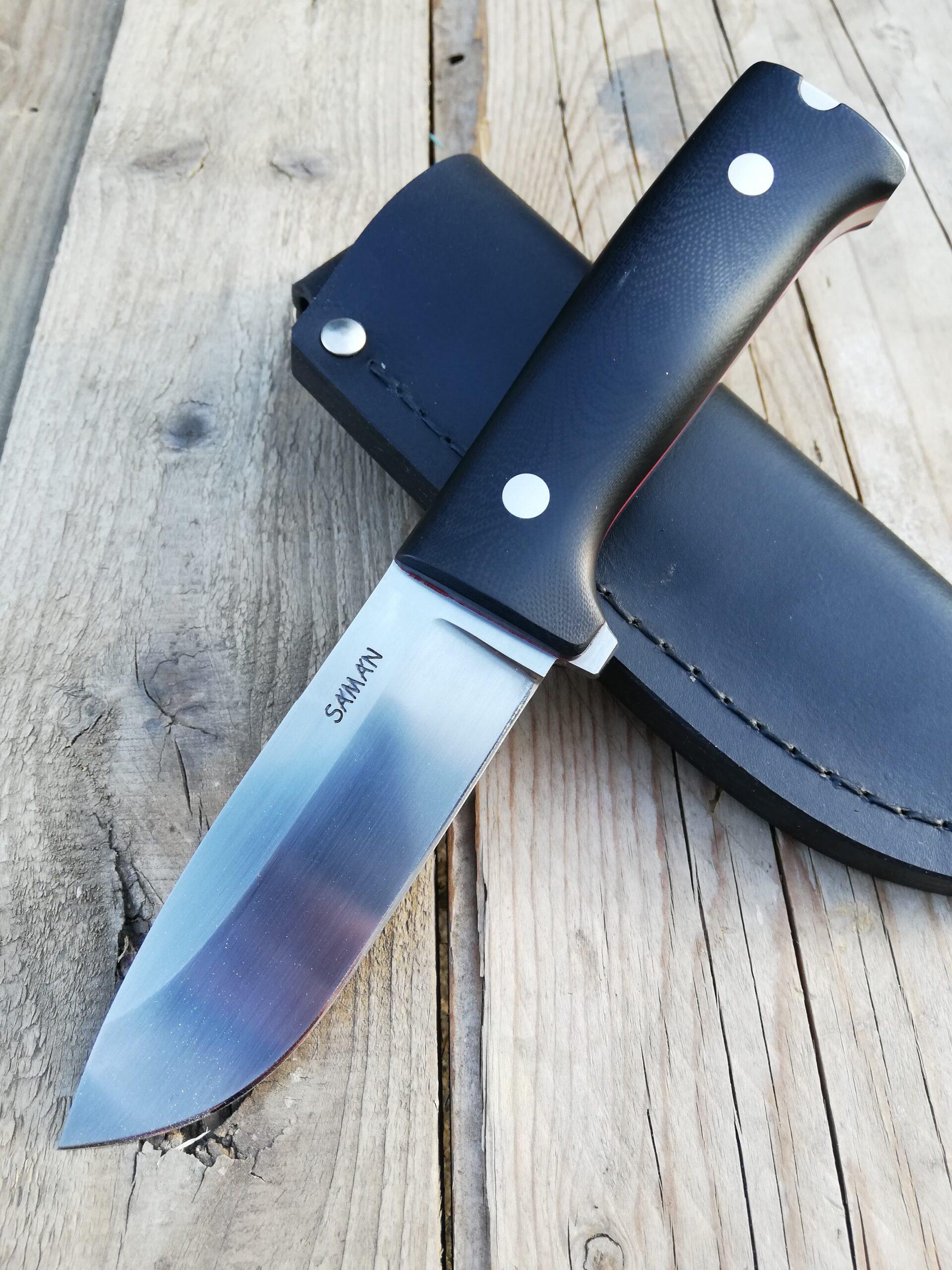 Blade size:
110x32x6mm
Blade material:
Sleipner szerszámacél 60 HRC
Handle size:
120x30x22mm
Handle material:
FR4
Area of use:
The knife is a useful tool during military operations, missions, tours, expeditions, military/camp
knife in scope of work.