The Scout is a military/camp/survival knife that is the right tool for members of the armed forces throughout their careers.
The knife is made with a 14 cm long blade. The blade has a convex tip, the tip is located at ¼ of the plane of the blade. The blade can be made with a false edge and a knurled finger rest. The edge is saber-type with a straight leading edge and a convex or banded cutting edge. The sharpening on the 6 mm thick blade is about 22 mm high. The surface of the blade is finished by hand sanding, not polished. The material of the blade is Sleipner or Rigor tool steel.
The grip is 126mm long, built with 120mm long grip panels, secured with screws and glue. In most cases, the material of the handle is black FR4, which is the most resistant material available, highly recommended for such a knife. The surface of the handle is polished by hand and can be roughened by knurling. The handle is also raised/concave in the top view, with a strongly widening handle end. It is made with a 6 mm wide breaking end, which is where the cord hole is located. The case is a strong cowhide wallet case.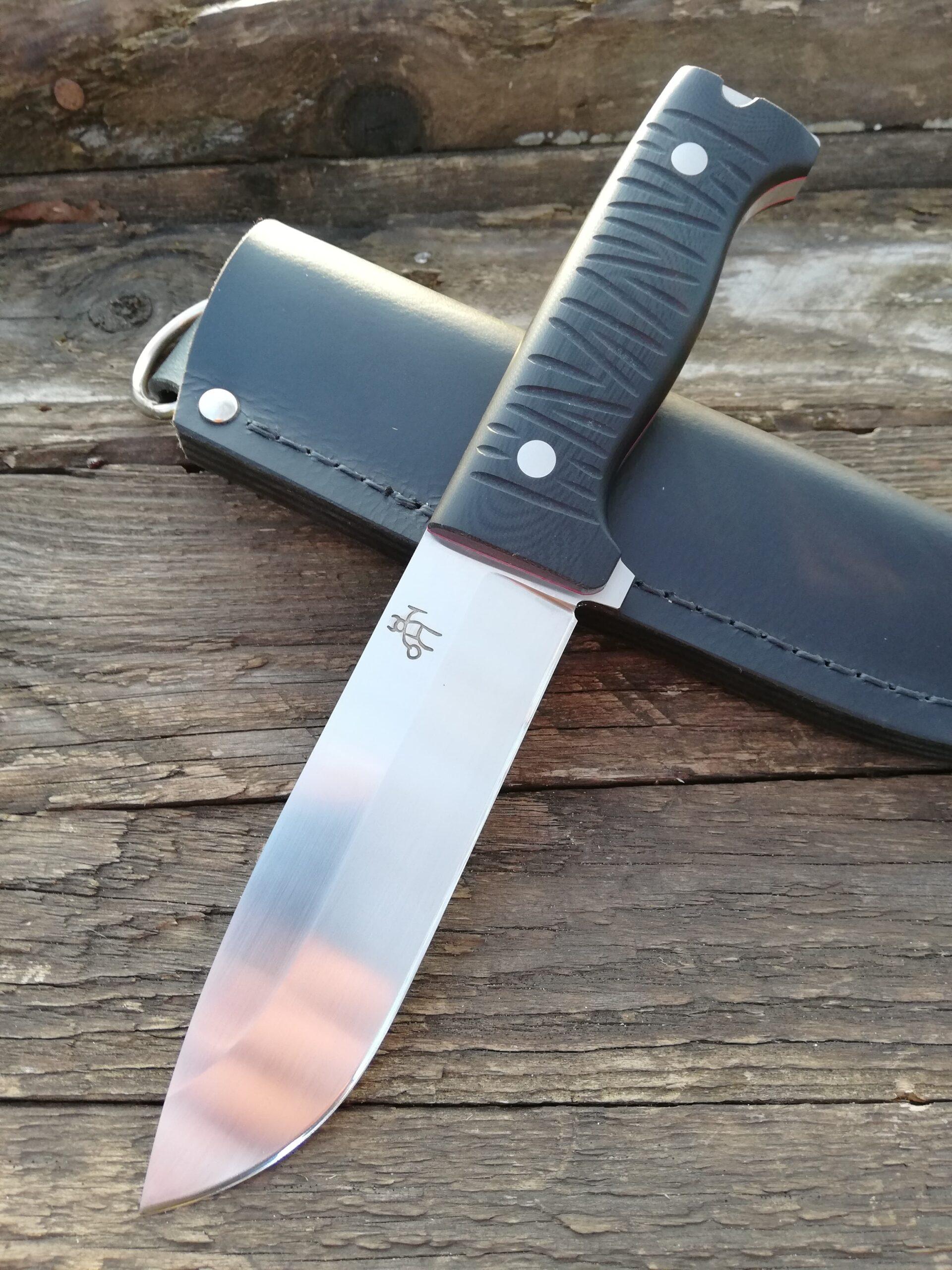 | | |
| --- | --- |
| Blade size: | 140x36x6mm |
| Blade material: | Sleipner szerszámacél 60HRC |
| Handle size: | 126x34x22mm |
| Handle material: | FR4 , mikarták |
| Area of use: | Military, field, bushcraft, expedition |