The Trapper is a simple, strong forest/camping knife for universal use. The design of the knife is based on the French trade knife popular in North America from the 17th century to the present day.
Manufactured by the Swedish company Uddeholm, it is made of Rigor tool steel, which on the one hand is a high-quality steel, and on the other hand, since it is not or less rust-resistant according to the 5.3% Cr content, it is closer in style to this old type than stainless steels. The blade is 6mm thick, and the hot-rolled surface is left on it, as can be seen on the knife in the picture. The blade is 128mm long and 40mm wide, with a strongly convex point. The first approximately 30 mm long section of the blade is straight and rounded at the edges, so that the thumb can be safely pressed on it, for example, during carving. The rest of the blade's point is 90 degrees, the ground part in front of the tip can start the spark thrower.
The edge is Scandinavian style with a 15-16′ angled leading edge surfaces and a thin convex cutting edge. This scandi-convex edge is still capable of the cutting-cutting performance of the scandinavian edges, but is more resistant to damage, mainly because it is made of the tough steel above. It can be used well for wood carving and wood chopping. The handle can be made of wood, FR4 plastic, or micarta, and the 17.-18. designed similar to the grips of 19th century pistols. FR4 is not exactly an authentic material, but it is probably the most durable, making it a good choice for a camp knife handle. Its length is 122mm and it widens evenly from 30mm to about 36mm. It is nicely rounded, so it is very comfortable to hold. The grip protector is a design from 300 years ago, but it fulfills its role perfectly, the grip end is completely rounded. The grip panels, like all Shaman knives, are attached to the steel with glue and screws. There is also a cord hole in the grip, which does not reduce ergonomics, but can be useful from time to time. The case is a simple wallet case. The base material is cowhide, inner leather with blade guide plates and an edge protection insert.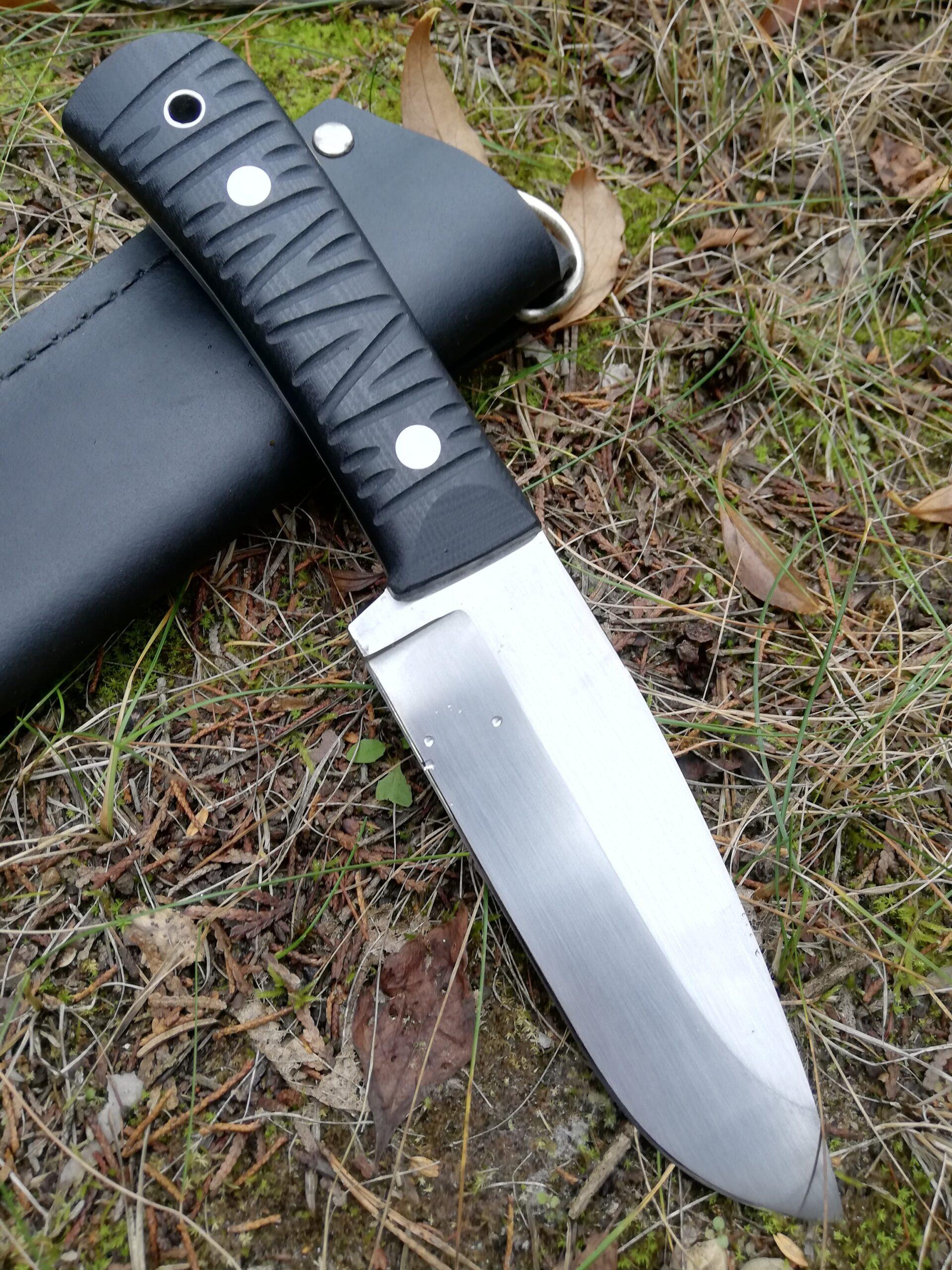 | | |
| --- | --- |
| Blade size: | 128x40x6mm |
| Blade material: | Sleipner 60HRC |
| Handle size: | 122x(30-36)x22mm |
| Handle material: | FR4, wood, micarta |
| Area of use: | Tasks around the fire on hikes and camping, can be used as a kitchen knife, also suitable as a hunting knife. |