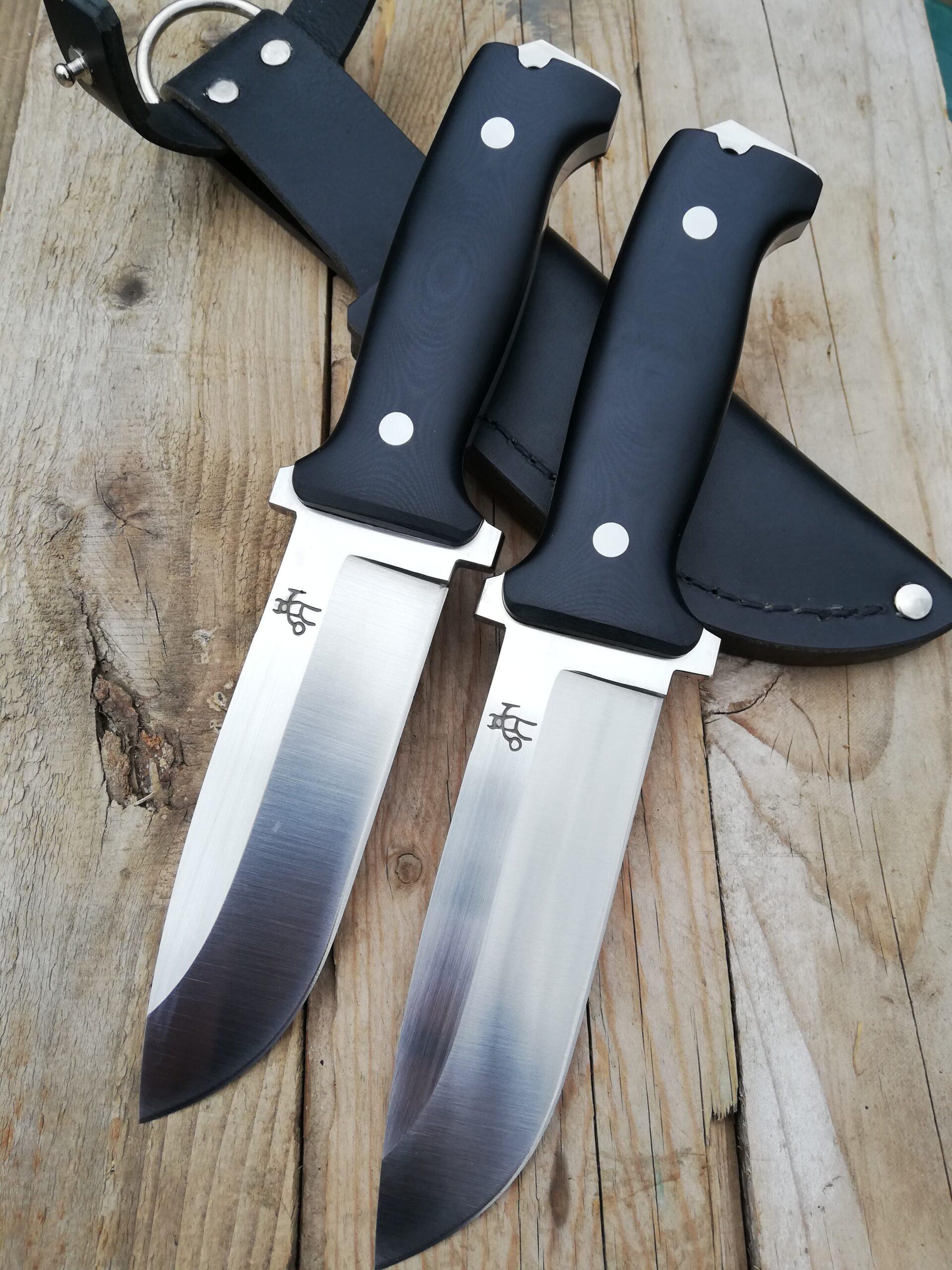 Intruder
The Intruder is a strong, compact survival knife. It's a survival knife because it's designed to be the toughest
be capable of knife tasks, and thanks to the wide grip protector and the shape of the grip
can be held firmly and securely during use.
Scout
The Scout is a military/camp/survival knife that is the right tool for members of the armed forces throughout their careers. The knife is made with a 14 cm long blade. The blade has a convex tip, the tip is located at ¼ of the plane of the blade. The blade can be made with a false edge and a knurled finger rest.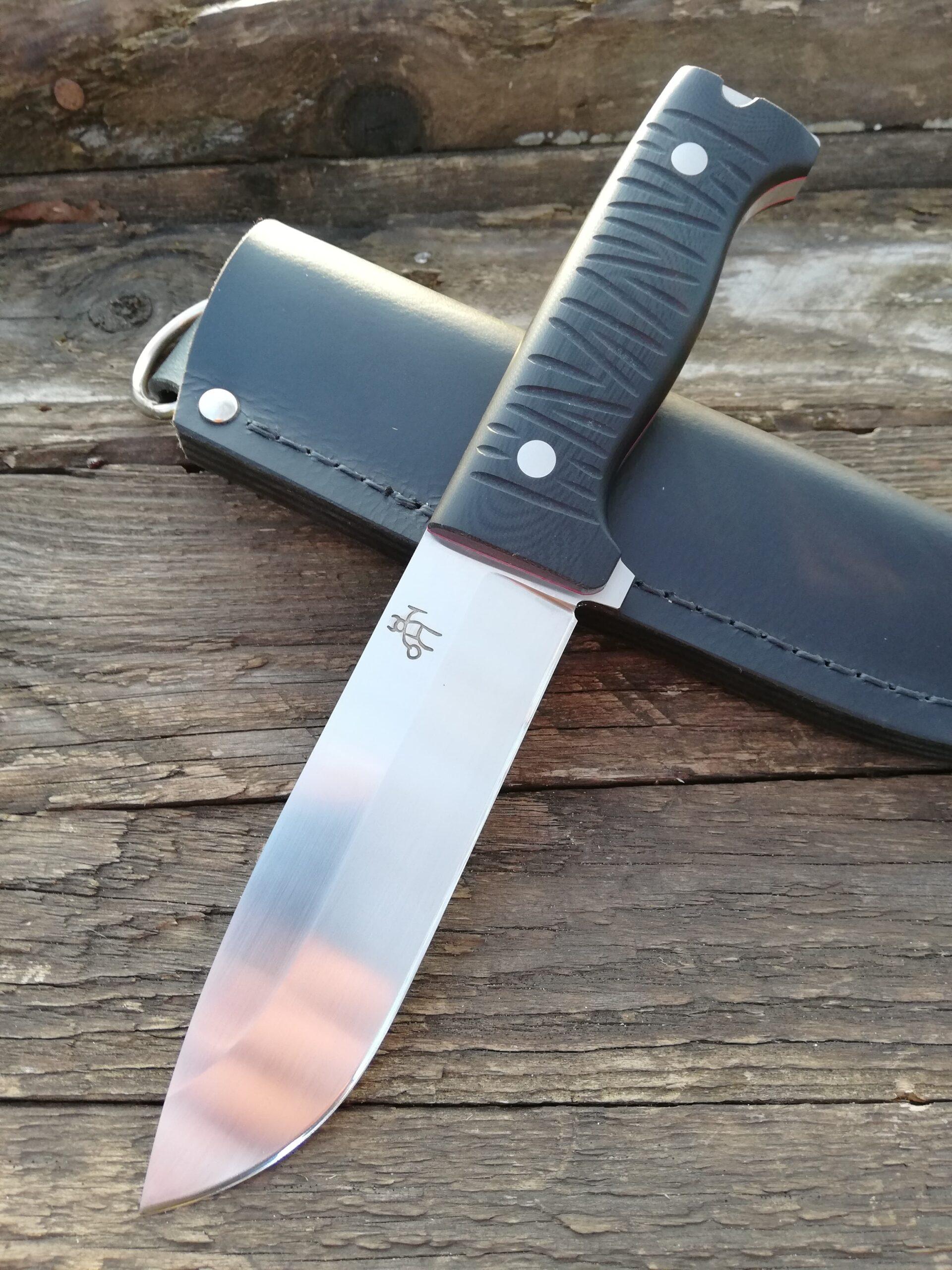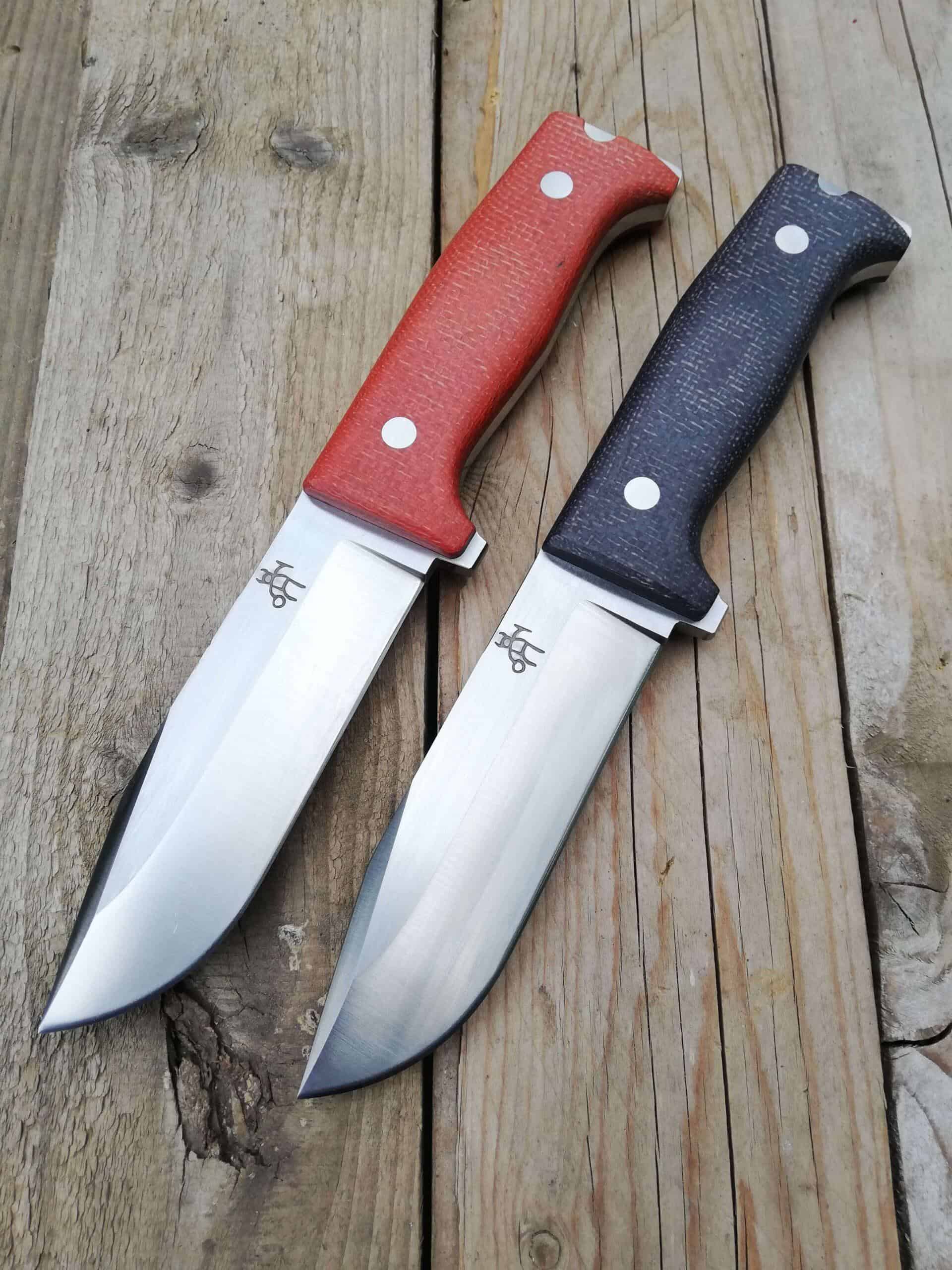 USK - Urban Survival Knife
What kind of knife might a person forced to survive in an urban environment need? Such a knife must meet many expectations,
because in a state of crisis, the city can be a very difficult terrain, where you also have to reckon with the fact that large, spectacular knives can cause fear and aggression in people. So you need a strong cutting tool to use
it can solve knife tasks, but it must be compact enough to be hidden, used discreetly, and relatively unobtrusive. With these needs in mind, I designed the USK, i.e. Urban Survival Knife.
SMK - Shaman Military Knife
The SMK is a military-style compact survival knife that can be a useful tool for soldiers and civilians alike wherever a strong cutting tool is needed. I designed the knife based on the instructions of professional soldiers. An important criterion for them is that the knife should be strong, but small in size, with a very stable grip and a breaking tip.