The Scandi is a puukko-style knife with a contoured handle, a copy of the Finnish puukko with a wider blade, intended for hunting, from the Shaman workshop.
The blade is made of Sleipner tool steel, it is 100mm long, 28mm wide and 4mm thick. The point of the blade is straight, the line of the edge gets closer and closer to the point, and then the section in front of the tip is long curved, so it can be easily controlled during cutting and carving, just like the blade of classic puukkos. The edge is a saber type with a narrow convex cutting edge. The handle is 115mm long, barrel-shaped, with a well-rounded cross-section. It is not in the basic version
breaking end. It provides a comfortable grip and fills the handle well, so it is suitable for carving or any other small knife task.
Among the Shaman knives, the Scandi is a smaller, light knife that can be easily carried. The case is a
standard cowhide wallet case that keeps the knife stable.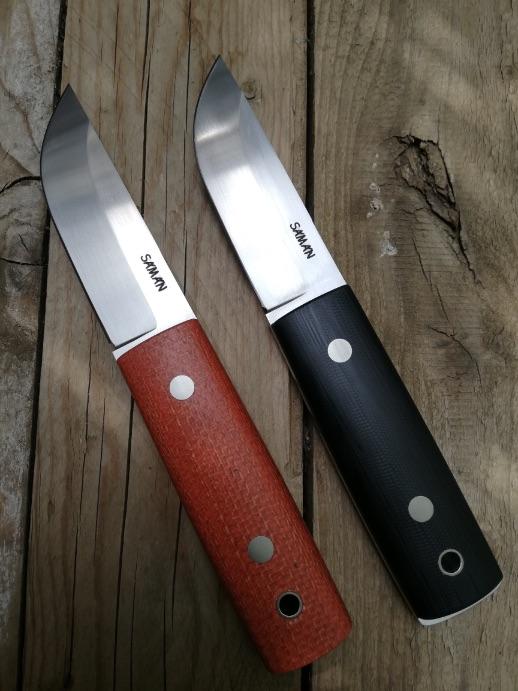 | | |
| --- | --- |
| Blade size: | 100x28x4mm |
| Blade material: | Sleipner  60HRC |
| Handle size: | 115x30x20mm |
| Handle material: | FR4, wood, micarta |
| Area of use: | Bushcraft, hiking, hunting. |