The Intruder is a strong, compact survival knife. It is a survival knife, because it is designed to be able to handle even the toughest knife tasks, and thanks to the wide grip protector and the shape of the handle, you can hold it firmly and safely during use.
The Intruder is made of 8mm thick sleipner tool steel with a hardness of 58-60 HRC. Due to the thick blade, the knife is heavy but well balanced. It can be hit and split with great force and is very resistant to loads. The blade has a convex tip, which is perhaps the most widely used shape with a strong tip. The blade is 140mm long and 38mm wide. The straight cutting edge starts at a height of about 26 mm, the cutting edge is convex. The tip of the knife has a thin chamfer on both sides 30 mm after the handle guard, so it does not cut the thumb while carving. The rest of the blade can be used for sharp, scraping tasks. The surface of the blade is polished to a satin finish. The handle is 134mm long, widest in the middle, and has a "dog bone" shape when viewed from above. This is characterized by two concave grooves on both grip panels, and the front, middle, and end of the grip are made thicker. This shape has an excellent grip and effectively prevents the handle from moving out of the grip during use. The grip panel is 120mm long. The grip of the Intruder is synthetic
can be made of materials, mostly black FR4. Another important element of the grip is the 58 mm wide grip protector of the cross-iron type, which is excellent at preventing the hand from slipping on the blade. The end of the handle has a break end with a cord hole.
The case is made of strong cowhide, inner leather blade with guide plates and edge guard.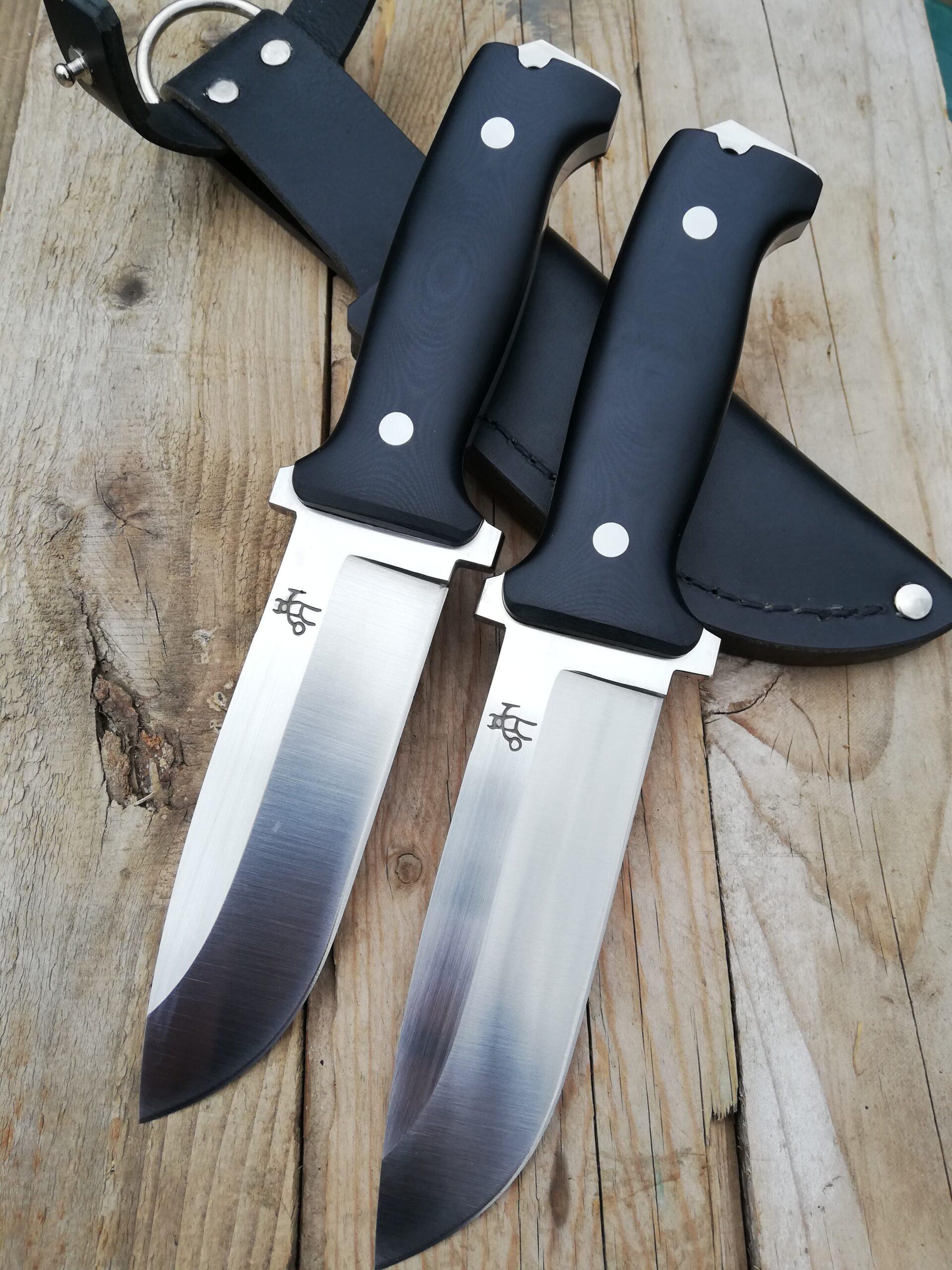 | | |
| --- | --- |
| Blade size: | 140x38x8mm |
| Blade material: | Sleipner, 58-60 HRC |
| Handle size: | 134x34x24mm |
| Handle material: | Black FR4 |
| Area of use: | What life brings in difficult times. |