Bushcrafter-12 is a bushcraft/camping knife. Well-balanced, powerful, it is suitable for performing a wide variety of tasks that arise during bushcraft, such as cutting, chopping, firewood cutting, splitting, lighting the fire with a spark thrower, cooking, preparing food for baking, etc. It can also be used for rougher carvings, all the more so because the knife is sufficiently heavy, so it has power and momentum, and you can quickly make stakes, stakes, larger trap or tool parts with it.
The 12 cm long blade has a classic convex tip, made with a combination of a straight cutting edge typical of Shaman knives and a convex cutting edge. With bushcraft knives, I try to make the two parts of the edge merge as much as possible and bring it closer to the Scandinavian edge, but I don't use the classic Scandinavian edge on a knife of this size, since it weighs two or three times more than an average puukko, so it's bigger you can work with it with strength, lift weights, and greater forces act on the edge band, which is why it is worth leaving a small reserve of strength.
The handle is 12.5 cm long, the widest in the middle, in the shape of a fish in the top view, the end of the handle is shaped like a bird's head, with a 4 mm wide breaking tip. The handle can be made of wood, FR4, micarta, anything can be requested within the framework provided by the workshop, according to individual taste. The case is a black or brown cowhide wallet case.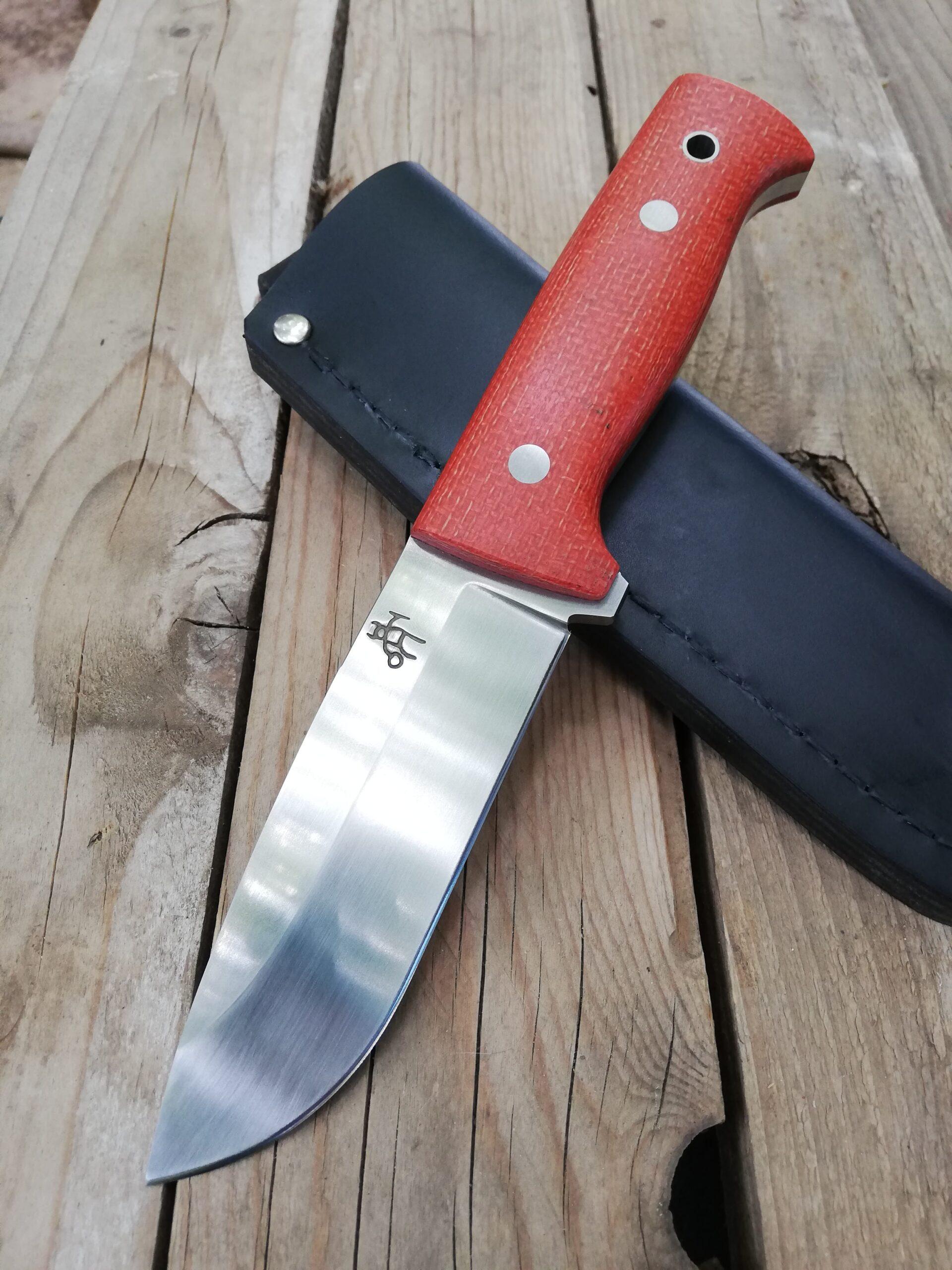 | | |
| --- | --- |
| Blade size: | 120x36x6mm |
| Blade material: | Sleipner 60HRC |
| Handle size: | 125x33x22mm |
| Handle material: | Black FR4, wood, micarta |
| Area of use: | Bushcraft, hiking, hunting |